Minimal Maps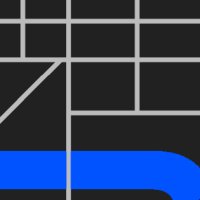 Beautiful, minimalistic and stylish wallpapers on your device.
Pick a theme and location and create a minimalistic map wallpaper for your phone!
Features:
Any location in the world means limitless background possibilities
Dynamically generated maps give the highest quality and sharp detail
Set the wallpaper on your lock screen, home screen or both (on supported devices)
Use your current location
Lots of attractive themes to choose from! Contact us if you have an idea for another one!
Premium Features:
Custom themes, pick road thickness, colour, land colour, water colour and park colour
Update the wallpaper hourly with your current location